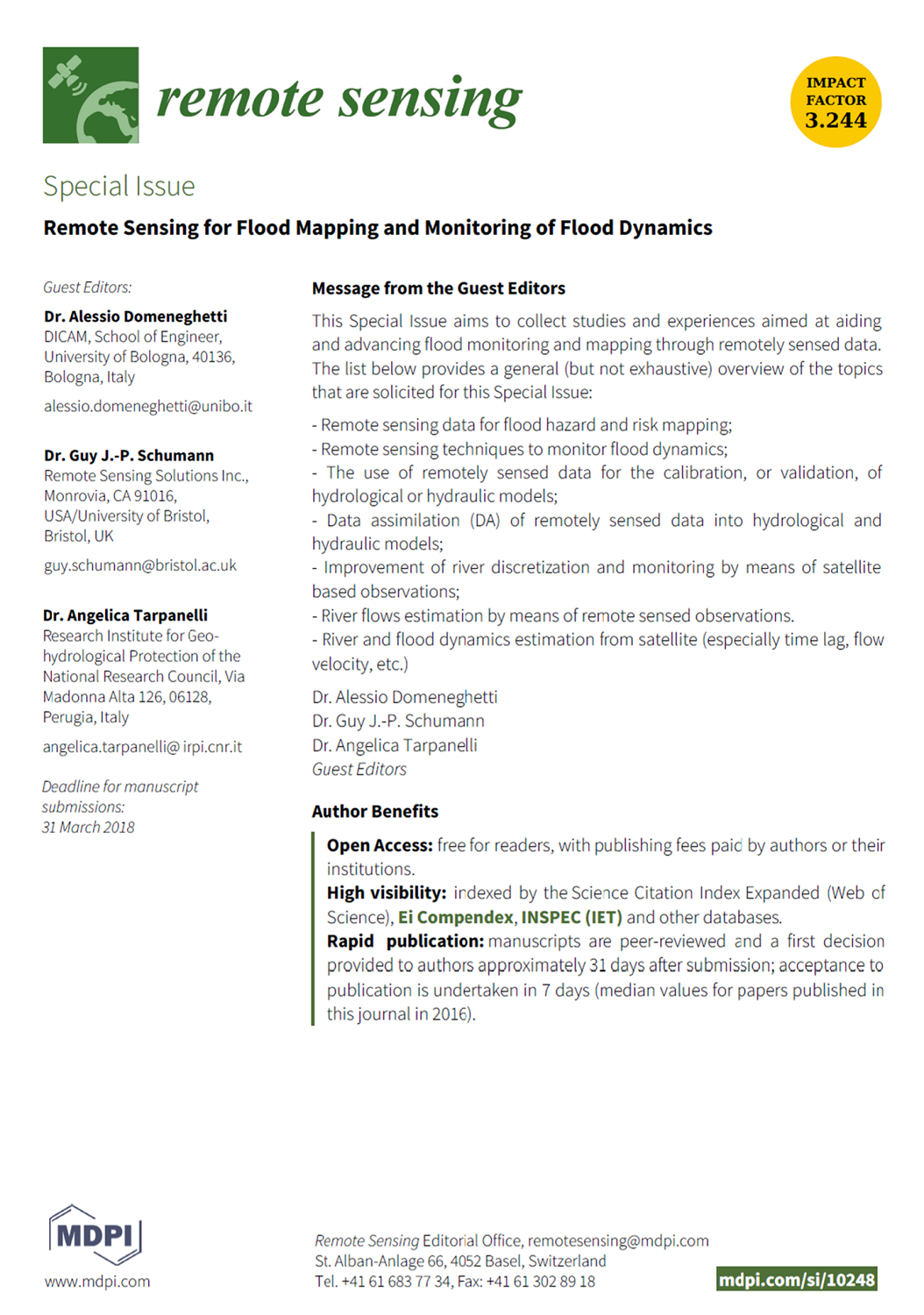 This Special Issue aims to collect studies and experiences aimed at aiding and advancing flood monitoring and mapping through remotely sensed data.
The list below provides a general (but not exhaustive) overview of the topics that are solicited for this Special Issue:
– Remote sensing data for flood hazard and risk mapping;
– Remote sensing techniques to monitor flood dynamics;
– The use of remotely sensed data for the calibration, or validation, of hydrological or hydraulic models;
– Data assimilation (DA) of remotely sensed data into hydrological and hydraulic models;
– Improvement of river discretization and monitoring by means of satellite based observations;
– River flows estimation by means of remote sensed observations.
– River and flood dynamics estimation from satellite (especially time lag, flow velocity, etc.)
Dr. Alessio Domeneghetti
Dr. Guy J.-P. Schumann
Dr. Angelica Tarpanelli
 
Guest Editors
Click here for the Special Issue.